Cat Gerrard:
storyteller / dramaturg / performer / pedagogue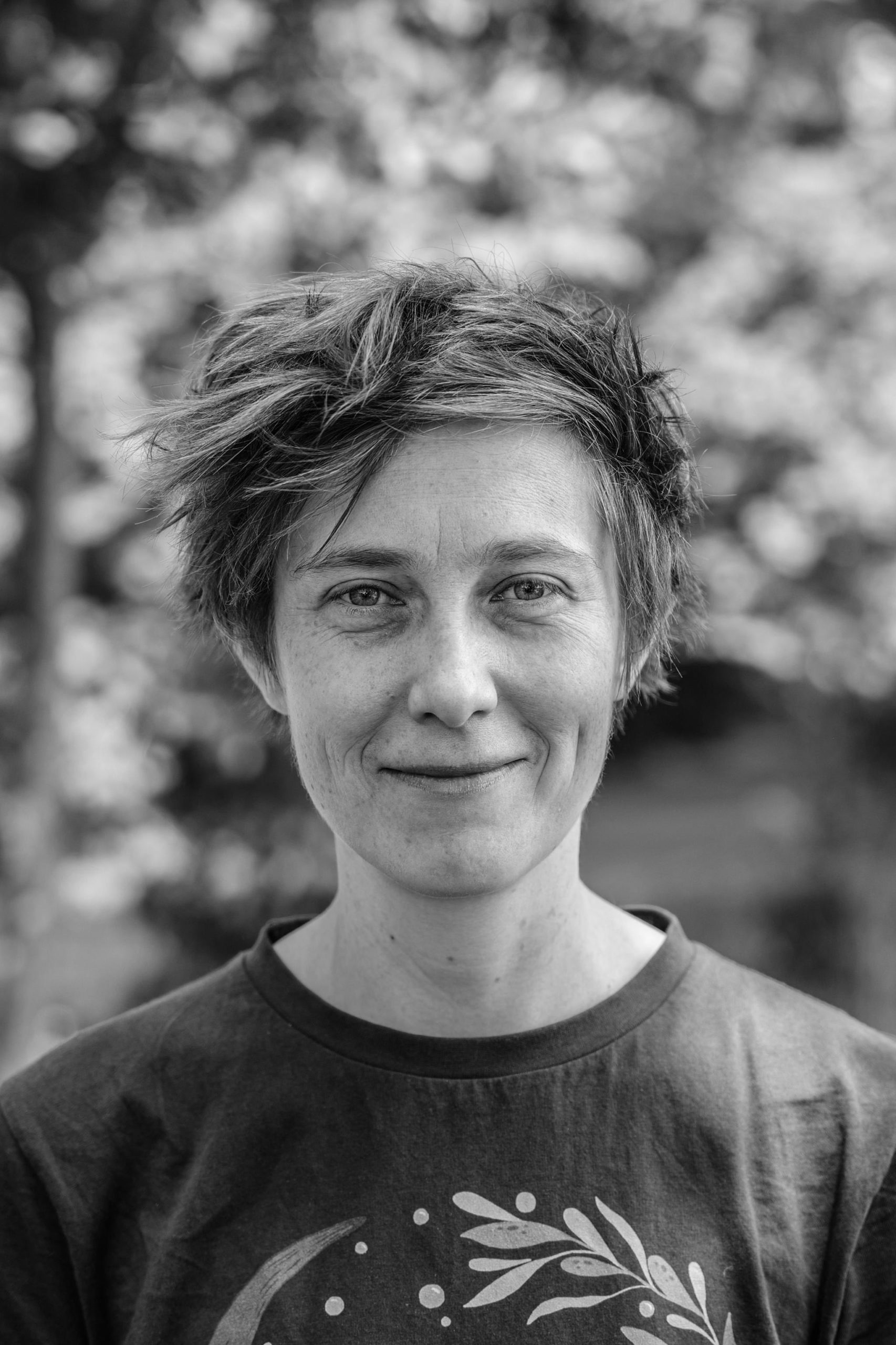 About
Cat Gerrard (she/her) is a storyteller, dramaturg, performer and pedagogue from the UK, based in Berlin. She trained in acting at Drama Studio London and in devised theatre and performance at LISPA (now Arthaus Berlin). Cat's work is multi-disciplinary and always created in an intuitive, collaborative, devised process.
At the heart of Cat's work is story – from the personal to the mythic, the individual to the collective. She circles around how we – consciously or unconsciously - embody story, how we can develop a metaphorical kind of thinking, experiencing and transmission of artistic work.
Creating and participating in spaces for connection between artistic practitioners is a vital part of Cat's work. She is Artistic Director of TailSpin, which supports artists working with story in various ways. She mentors a number of creatives, curates and teaches various workshops (both online and off) and is a regular teacher at Arthaus Berlin and Cours Florent, Berlin.
Currently, Cat is curious about the relationship between the multiple layers of an artistic process: the artistic creation, the interpersonal relations and the individual personal material. With this in mind, Cat has been studying trauma and resilience with Thomas Hübl and aims to bring a conscious awareness of these aspects of creating into all the processes she's involved with.
Founded TailSpin. Artistic Director and curator for the monthly Night of the Storyteller and annual Story Bazaar Festival at The Miller Pub, London, UK until 2015.
Tailspin
Creator and Puppeteer for Theatre Témoin's "The Fantasist" - national and international tour and sold-out runs at Edinburgh Festival Fringe
The Fantasist
Trained in devised theatre and performance at LISPA (now Arthaus Berlin) and, on graduating, joined the core pedagogical team at Arthaus Berlin.
Arthaus Berlin
Creation of "Somewhere, Maybe Here". Performances in Theaterhaus Mitte, Berlin DE and Euskal Zine Bilera, Lekeitio, ESP
Somewhere, Maybe Here
Creation of online teaching/mentoring spaces and courses with a growing community of diverse practitioners – "Revealing the Jewels" and "The Artist and Story"
Workshops
Dramaturg for "Hazazit" by Adi Weinberg. DiR residency in association with fabrik Potsdam.
Contact: