A geometric body made of long bamboo poles. Hold by lashing straps. Not to grasp at first glance. Like a pyramid, it rests in the center.
The appearance of two people who meet in changing spaces, shape them, interpret them, approximate each other, in constant dialogue, cooperating, come into play with each other, grow together. Friendship.
Our first show date will be the 3. July 2021 near the "Fabrik", Schiffbauergasse Potsdam. Free entry!

Pleases be aware of current infection protections regulations.

All new show dates including location can be found under Show Dates.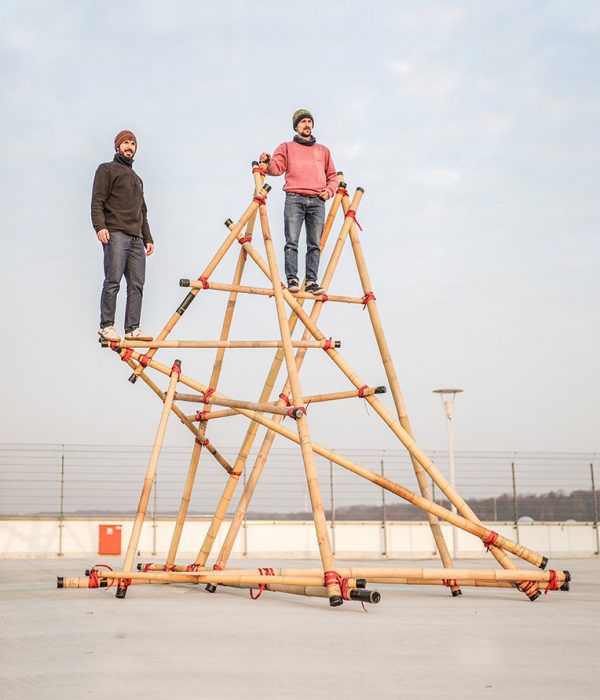 101 Concrete
The urban tradition of the movement culture Art du Déplacement (also known as Parkour) meets the stage of the theater. This performance was developed from the point of view of the art of displacement (Art du Déplacement) and looks for forms of expression of a personal vision of this art of movement. The artists create their own stage space with a structure made of bamboo poles as well as musical and physical interactions. They enter into a relationship with this constantly changing space, shape it, reinterpret it, are in constant dialogue with it and each other, cooperate, come into play with each other, grow together.
Read more