A geometric body made of long bamboo poles. Hold by lashing straps. Not to grasp at first glance. Like a pyramid, it rests in the center.
The appearance of two people who meet in changing spaces, shape them, interpret them, approximate each other, in constant dialogue, cooperating, come into play with each other, grow together. Friendship.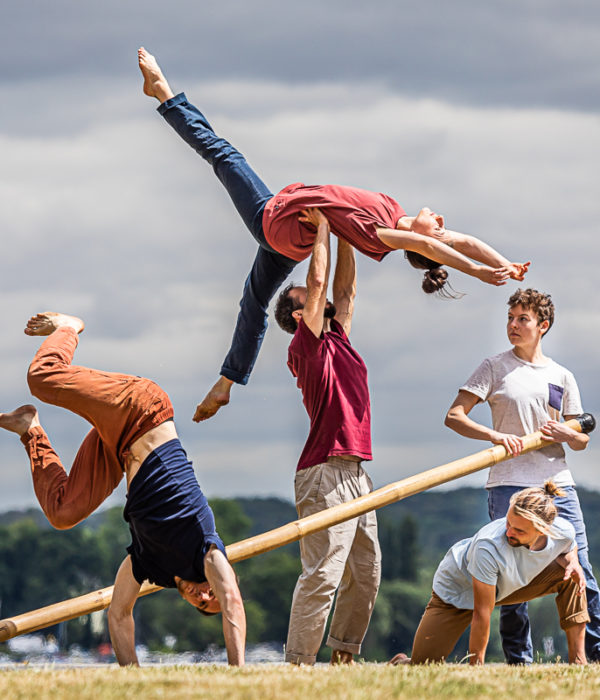 Assemblage
Alles Leben auf Erden folgt bestimmten Rhythmen: von den großen Naturkräften wie Gezeiten bis hin zu den kleinen körperlichen Rhythmen wie Herzschlag oder Eisprung. Sie alle bilden ein polyfones Gewebe mit harmonischen und dissonanten Momenten. Die Kultur des Menschen setzt diesen natürlichen Taktgebern neue Rhythmen in Form von kulturellen Praktiken oder technischen Innovationen entgegen. Vor allem der Kapitalismus mit all seinen Folgeerscheinungen und die Digitalisierung prägen maßgeblich den Takt des modernen Lebens und bewirken "eine vereinheitlichte Koordination der Zeit" und der "(Anna Lowenhaupt Tsing, Der Pilz am Ende der Welt, 2019) Was passiert in diesem Spannungsverhältnis mit der Polyfonie des Lebens?
Read more