Stevie Koglin:
ADD Coach / Performer / Choreographer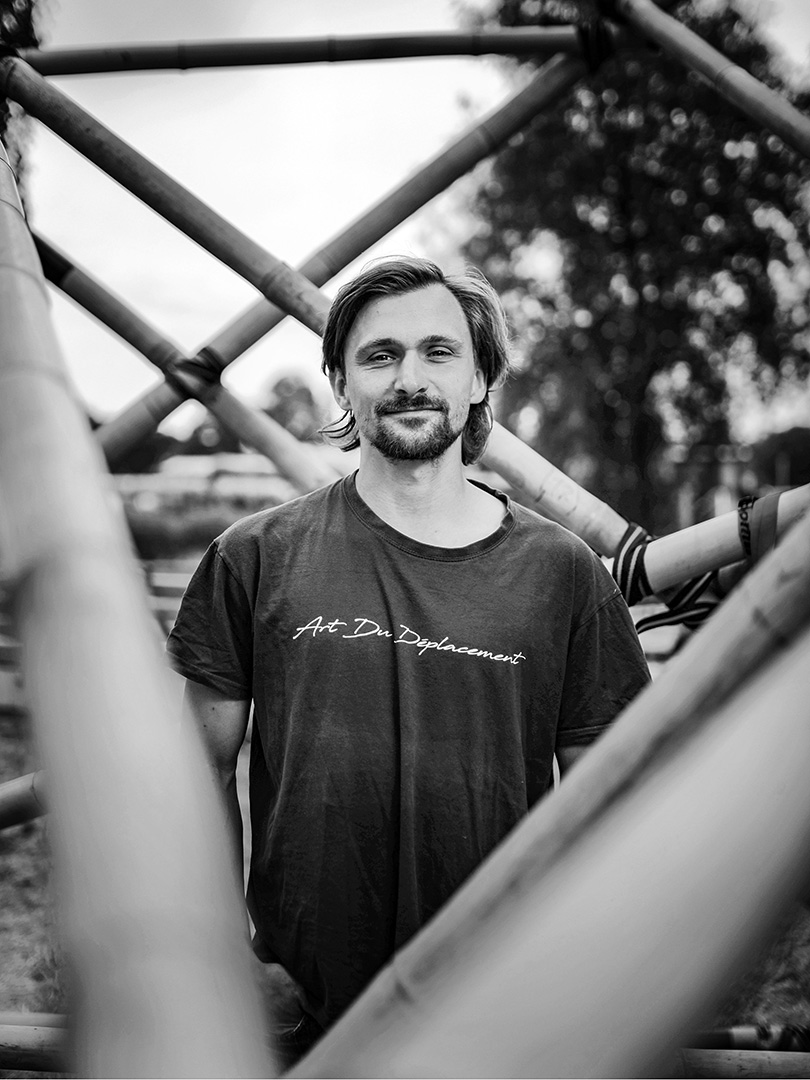 About
Stevie is the owner of the Potsdam in Motion Academy and a founding member of the Potsdam in Motion Community. He has dedicated himself to the art of displacement on this platform for over 10 years and, in addition to regular classes and workshops, works on projects that promote the access and dissemination of Art du Déplacement. He is responsible for the close cooperation between the Potsdam community and the internationally recognized ADD Academy and the associated Yamakasi.
Since 2017 he has been active as a performer in performances by Clement Layes or Felix Marchand.
In addition to ADD, he is networked with other movement methods such as Tom Weksler's Zen Archery or Fighting Monkey Practice.
Collaboration with the French choreographer Clement Layes for the piece "Eternal Return", premiere in the Sophiensäle in Berlin, guest performances in Potsdam, Leuven / Belgium, Reims / France
'Eternal Return' website
Collaboration with Clement Layes for the piece "Emergency Artist" in Berlin and Zagreb, interim presentation in Zagreb, premiere in the Sophiensaele in Berlin
'Emergency Artist' website
Collaboration with Felix Marchand for the piece "Alles kaputt, oder?" For the Tanzkomplizen - dance for young audiences, premiere in the workshop of the Schillertheater
'Alles kaputt, oder?' website
2020/21 residency in the factory Potsdam for the Art du Déplacement - performance "101- concrete" funded by the city of Potsdam and NPN
'Artists in residence' website
One-week residence as part of DiR - Dance in Residence in Cottbus
Contact: